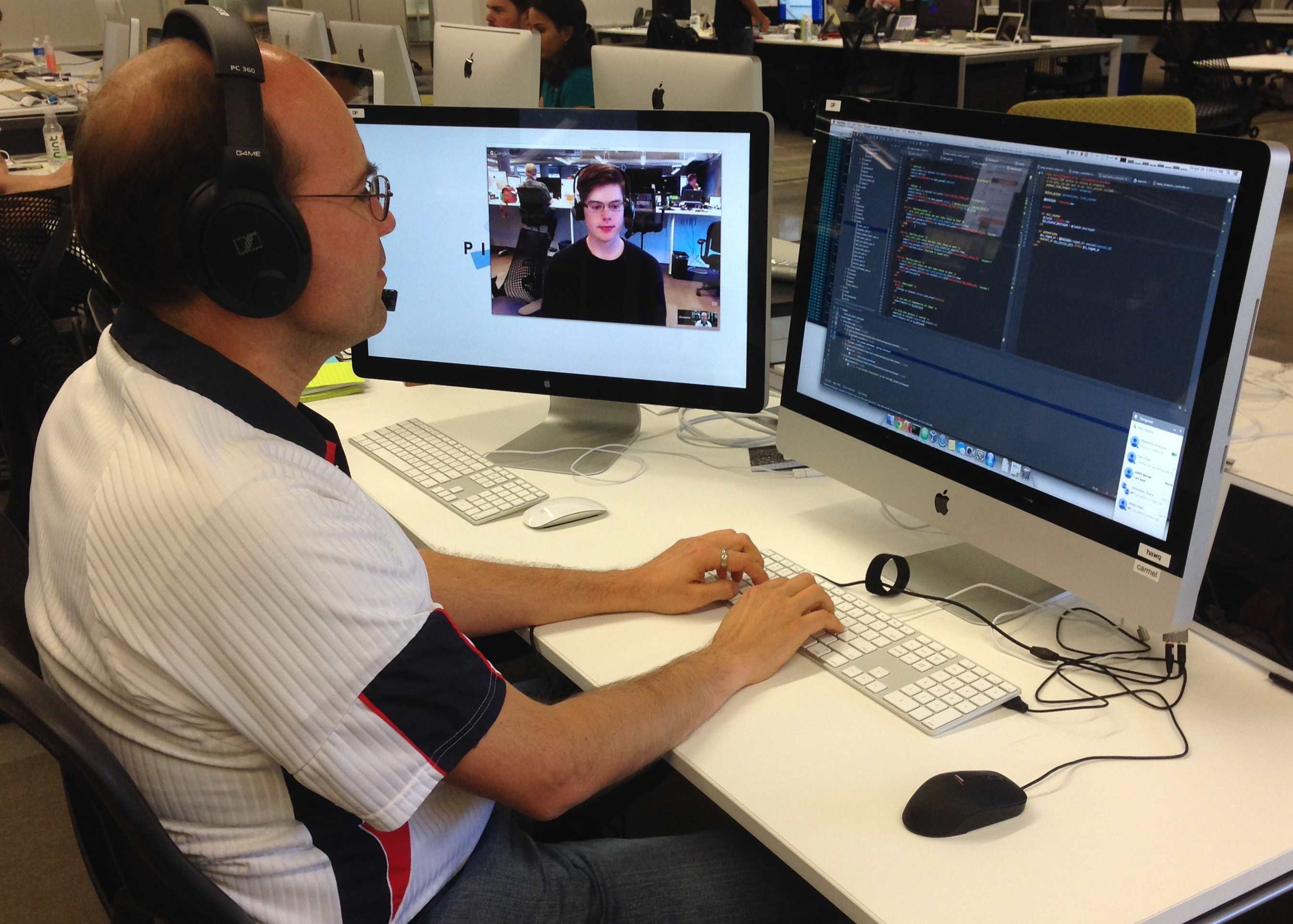 While at Pivotal, I have worked on two distributed teams that involved remote pair programming.
Best Practices
Periodically check in about the audio, video, and screen sharing quality; fixes issues promptly

Setup a remote video feed when pairing locally

Leave the videofeed running

Leave the microphone open
Equipment
Use a two display system. One screen is shared. The other is for supporting remote pairing

Use an expensive headset with a boom microphone
My personal favorite: Sennheiser PC 363D High Performance Surround Sound Gaming Headset
Avoid using earbud headsets as they tend to let in too much office noise. If these are more comfotable for you, check in with your pair about audio quality.